presents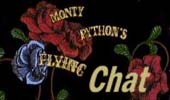 This site is relatively new, so check back often. Take the time to look at the exciting links and info below.
---
Use Policy and Disclaimer
News and Announcements
FAQ and Troubleshooting
Chat applet and services provided by
SneakerChat
---

Has been another Lord Frog Production
---
Please take the time to visit the following pages:



---
You are welcome to link to this page.
I would be happy to provide a link to your page in return.
---
Mail me: lordfrog@hotmail.com
ICQ me here.
---